I figured you guys might get a little sick of my outfit posts and let's be honest, some days I'm just not inspired to put together something new.
So now Wednesdays are going to be Want It Wednesdays where I post some awesome things that inspire me or that I just really really want.
Feel free to buy them for me any time...
This Wednesday I really really want new neutral flats.
I love them and they were a great price, but I really need to mix it up.
Here are some options:
Love these Nine West flats from
Zappos
because they're my wedding colors, duh.
There's no way I'd be wearing these Kate Spade puppies (also from
Zappos
) in the dirt to take my outfit pictures.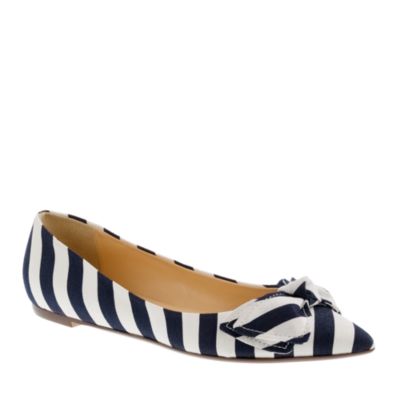 These
J. Crew
flats aren't neutral, but look how prettttty.
Pretty sure I couldn't pull off these
Miss Selfridge flat
s, but the girls in London last May were wearing these with everything.
What do you guys all really really want right now?