One of my favorite things to do is make wishlists. Partly because I love making lists so much in general, but also because I really love getting presents. I mean, who

doesn't

? My family started doing Amazon wishlists a couple of years ago and while it takes away some of the surprise of opening gifts on your birthday or Christmas, it's pretty awesome because it basically guarantees you're going to love the gifts you get. And they'll be the right size/color/all that.
I also think it's a fun way to introduce friends and family to new stores and items they may not have heard of. I love finding new sites and stores online, especially with unique and fun things I've never even thought of. My newest store find is Urbanara which is chock full of awesome home goods. That and ASOS are my go-to clicks right now.
Here are some things currently on my wishlist. What are you wishing for this year?
This
dress from ASOS (leather details and comfy sweater material?? Hello!
These pants from Uniqlo - I just bought my first pair of jeggings from them and oh man are they comfy.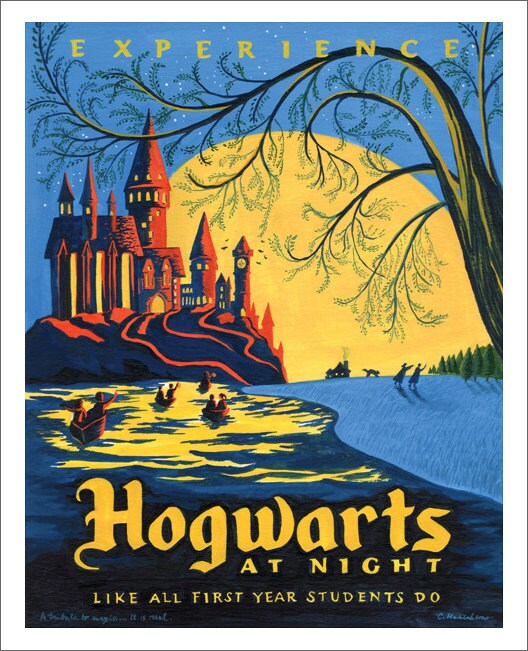 This print from CarolineHPArt on Etsy - I know I know, I'm a giant Harry Potter nerd...
And besides all the fun things I have on my list including seriously like 8 million pieces of clothing, here are some non-selfish things I want for Christmas (so you don't think I'm a total selfish jerk):
Family and friends to live closer to us (it's our fault we moved away, but come on...Ridgecrest sucks!)
For B to get his dream job. Because shouldn't we all?
Visits from people who haven't gotten to visit us yet. Okay, that's semi-selfish...
For Gizmo's allergies to magically go away. Poor itchy dog.
And peace on earth. Duh!