I had a rough time putting together an outfit yesterday.
First of all, it was Monday. That'll getcha every time.
Second, I was still a little fuzzy from the massive amounts of Nyquil I shoved into my system over the weekend.
Third, the majority of my skirts and pants are two sizes too large for me.
So after rejecting my fourth outfit disaster, I pulled up my Pinterest and just copied this little gem from the amazing
Sydney
.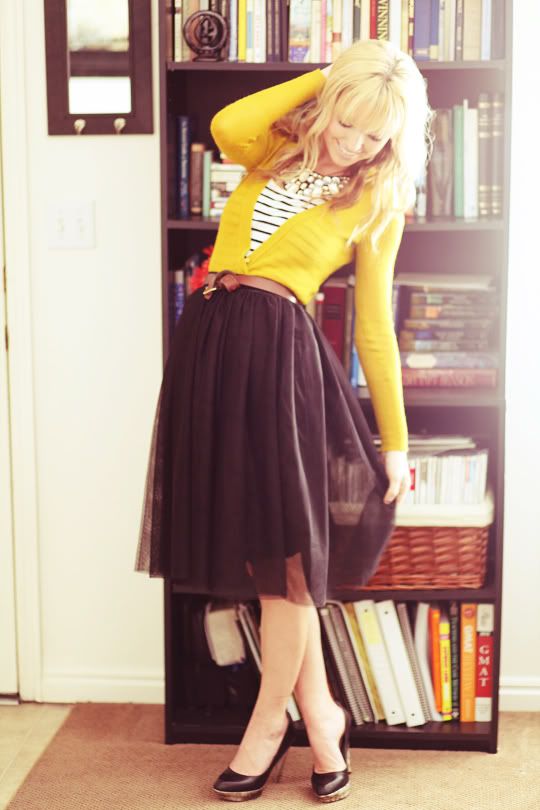 My interpretation is definitely not as good as her, but at least I didn't show up to work in my pjs which was my next option if this outfit didn't work out.
Twiiiirly
Skirt: Gift, Windsor
Cardigan: JCrew
Tank: JCrew
Necklace: Gift, Premier
Belt: borrowed from the hub
Shoes: Nine West