I actually get to check off two things from my personal to do list I wrote about yesterday
here
.
First, I did my hair today!!
Sorry about the obnoxious face I'm making in this. I was feelin' it this morning apparently.
And second, I had dinner with one of my best friends and her little one.
I forgot to take a picture.
But it basically looked like this: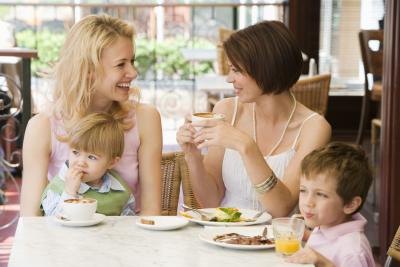 Calm, collected, preppy, fabulous...that was us, right Vanessa?
Gotta keep up this positive streak!
Tonight, I may even do homework instead of reading blogs all night.
Maybe.