(Full disclosure, I typed that title accidentally the first time as My Top Three Favorite Drinks...that says so much about me)
Today, I'm doing a link-up over at
I Believe In Story
of my top three favorite books as a kick-off for our summer book club. You might remember, one of my goals back in
March
was to read two books that month. I failed, pathetically. It was not cute. I could feel all my English professors glaring at me through the tv I was watching instead of reading. Bad English major, bad.
So to help offset that, I joined up with this awesome group of bloggers for a book club and I can't wait! To start it off, we're all linking up to talk about our top three favorite books to get to know each other a little better. Here are mine!
One: In Cold Blood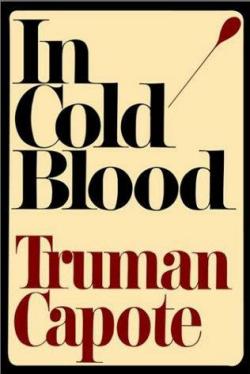 I remember reading this book in one of my first major courses and it had a huge affect on me. I can't completely put my finger on what it is about this particular book, but I remember being blown away by how Capote got you, as the reader, to sympathize and even like one of the "bad guys" in this book. It was the most complex character I had ever read; it made me look at characters in a different way. I'm not explaining this right, but I just can't shake the influence reading this book had on how I look at writing.
Two: Harry Potter (All)
I know this is a total cop-out, but I can't pick a favorite one...I can't! I hadn't jumped on the HP bandwagon until Mike and I started dating. He is a total HP lover and re-reads the books every single summer. I hadn't ever been so sucked into a series before like I was with these books. I've also never re-read a book before and I re-read these all the time. There are few books where you get THIS invested in your characters. I also, as cheesy as this sounds, love the lessons in these books...come on people, they're uplifting! They're just so good, you have to be an HP nerd to understand...
Three: The Joy Luck Club
I tend to be drawn towards books and movies that follow multiple story lines like this one does. I love this book. I also approve of the movie which is rare with me and movies made from books. The themes in this book hit so many nerves, love, family, friendship, pain, war, etc. I love every single character and love how flawed they all are. I realized while writing this, part of what I love about this book is how affected everyone is by their own past which is something I definitely see in myself. It's just beautifully written, can't say enough.
What are your top three favorite books?