Currently I am...
Reading
: Just finished The Giver in a day because it's super short and an easy read. Just started The Ocean at the End of the Lane and still reading Fiery Cross.
Writing
: Just this blog post and thassit. My brain is tired today.
Listening
: It's actually pretty silent in here right now. Both dogs are asleep, Mike is at a soccer game, and nothing is going on outside.
Thinking
: That today is going to be a long day.
Smelling
: The toothpaste I just used.
Wishing
: That today was a better day. I'm in a mood, can't ya' tell?
Hoping
: For a new job and for this gorgeous weather to stick around.
Wearing
: Gap cut off jean shorts (the ones that used to be too big for me, le sigh), a flowy navy racer back tank from Forever21, an owl necklace my sister bought me, a leopard cardigan from Forever21 because it's chilly in here, and a leather wrap bracelet my sister also bought me. Thanks Loo!
Loving
: The lowfat popcorn Mike bought me. Yum yum yum.
Wanting
: To feel less fussy.
Needing
: Can't think of anything. I guess that's good?
Feeling
: FUSSY.
Clicking
: Just this right now, but I need to entertain myself until my Skype date at 1:00.
A couple other things...
The pups and I enjoyed laying on the grass in the sunshine earlier in the week. Unemployment doesn't always suck...
Some tasty beers outside in Leonardtown yesterday with Mike.
Last night we sat outside, had a tasty dinner, and enjoyed listening to
Landing Mary
, it was a great Southern MD night for sure.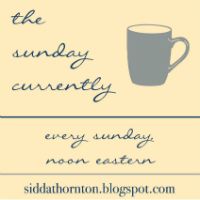 And don't forget to enter my awesome giveaway going on now here!